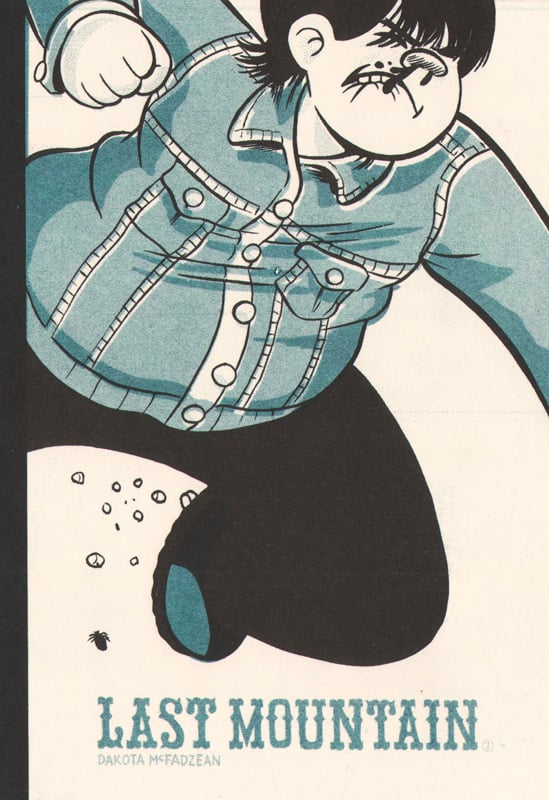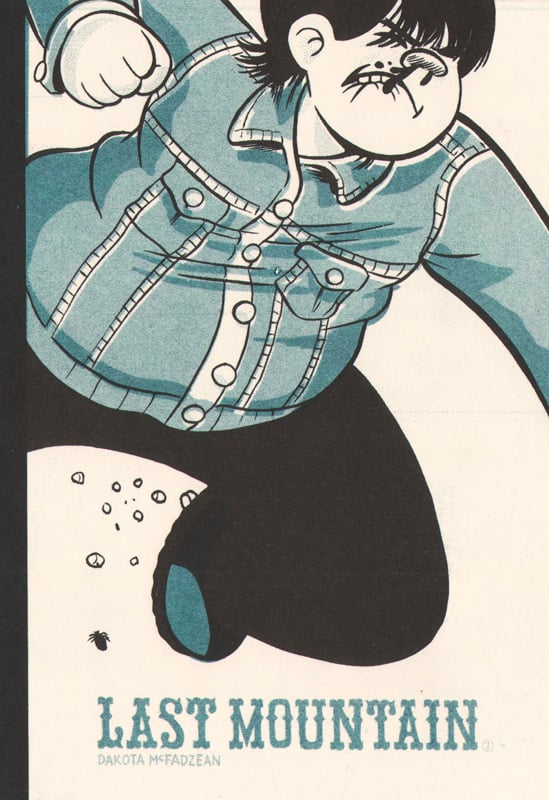 Last Mountain 2
$5.00 / Sold Out
Last Mountain 2 is the third issue of Dakota McFadzean's short story series. This issue is set in the spaces between home and school, with crushed insects, small fists, and a mysterious truck that may or may not be following you.
Stories include "Buzzy" (drawn for the "30 Days Of Comics" challenge) and "The Truck" (previously unpublished). Given the royal treatment as a limited edition 2-color risograph print on cream paper.
Limited copies of the first printing left. For the second printing (printed in black & blue), visit Birdcage Bottom Books.